On April 20th there were two duets in Bredbeck from the SONGS & WHISPERS musician network.
A Jigsaw from portugal created avery dark mood but frontman João Rui meant those are the funnier songs from their repertoire. His partner Jorri astonished us with a lot of unknown or unusual instruments.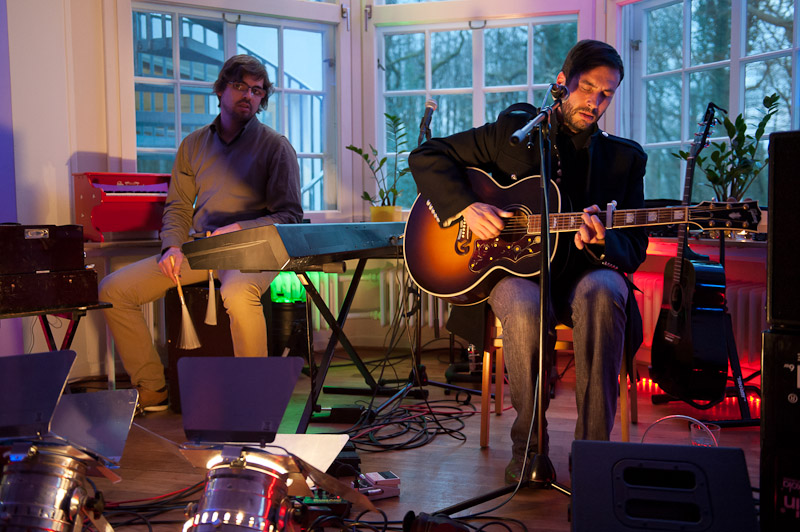 The group Sleepwalkers Station are the italian Daniel zur Nieden and Saara Norris from finland. Daniel offered the classical combination of guitar and vocals while Saara supported with keyboard, violin, cajun and also vocals.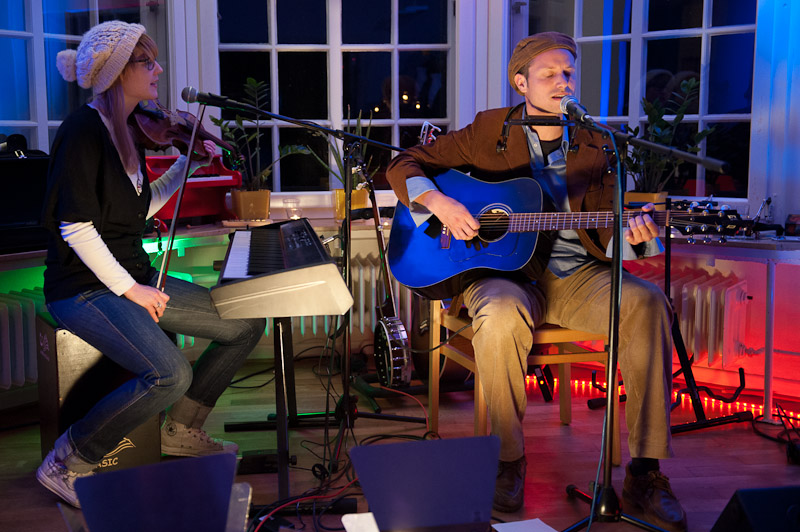 This time it was simply crowded in Bredbeck. We had to keep the sidedoors open to let in fresh air and to allow some spectators in the sideroom which is normally a canteen.